EXPERTS TALK SERIES – Technology and the future of Real Estate – Andrew Baum and Danijela Ilic 2nd November
We are pleased to invite you to register for ONLINE seminar on Tuesday, November 2nd at 15:30 CET with the name of EXPERTS TALK SERIES – Technology and the future of Real Estate. with Professor Andrew Baum FRICS and the moderator of event Danijela Ilić, FRICS, REV, REV-BV. Below you can find more details about webinar, abstract and meet the speakers through their biographies.
ABSTRACT:
Real Estate is a slow-moving asset class, and the real estate industry is highly conservative. However, Real estate has been changing rapidly in the last decade under the pressure of Sustainability regulations and the emergence of a large number of innovative Proptech solutions, and the COVID-19 pandemic has only accelerated those changes. The drivers of Real Estate change have been identified through climate change, requirements for immune / healthy buildings and accelerated digitalization. Will the new priorities of investors in Real Estate and occupants requirements lead to partial or complete loss of value in certain types of real estate due to inflexible space and lack of possibility of easy and cost-effective change of use? Smart buildings with flexible uses, "self-sufficient" in the sense that they produce the necessary energy and process wastewater themselves, equipped with touchless technology and an intelligent air quality monitoring system, attract attention and become an investor's priority. Application of the "big data" platforms changes the way buildings are constructed and
maintained as well as the way buildings are managed. How do these changes affect the work of Real Estate professionals?
To whom it is intended:
The expert discussion is primarily intended for real estate professionals and all persons dealing with real estate, whether in the legal or financial domain.
Participating Expert: Prof. Andrew Baum FRICS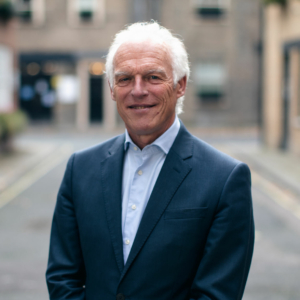 Andrew Baum is Emeritus Professor at the University of Oxford, where he set up and led the Future of Real Estate Initiative. He is also Professor Emeritus at the University of Reading. He is Chairman of Newcore Capital Management, a real estate fund manager focussed on alternatives, and advisor to several property organisations. He holds BSc, MPhil and PhD degrees from the University of Reading, and is a graduate of the London Business School investment management programme, a chartered surveyor and a qualified member of the CFA institute (ASIP). He has held senior positions with Grosvenor, Nuveen, CBRE Global Investors and others.
Baum's PropTech 3.0: The Future of Real Estate was the most downloaded Oxford/Saïd Business School report in 2017, and the most downloaded Proptech report on Infabode. Andrew Baum also was winner of the UK PropTech Association Special Achievement award for 2019. Baum's new book with David Hartzell (Real Estate Investment: Strategies, Structures, Decisions, Wiley Finance) was published in January 2021.
Moderator: Danijela Ilić, FRICS, REV, REV-BV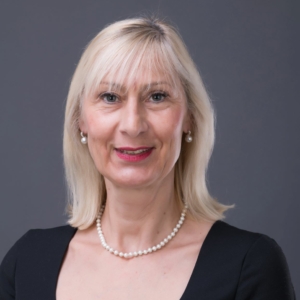 Danijela is qualified property valuer with over 35 years of experience in property industry, out of which 18 years of experience in property valuation in Serbia.
She is the founder and President of National Association of Valuers of Serbia – NAVS(2006). Under her leadership, NAVS became a member of IVSC in 2009, TEGOVA in 2011, iiBV in 2016 and EuroExpert in 2018. She was a member of TEGOVA management board 2014 – 2021, a member of TEGOVA's European Valuation Practice and Methodology Board and current Chairman of the European Business Valuation Standard Board. She has participated in translation of EVS and IVS into Serbian language as of 2007.
Attendance on this online seminar brings you 2 points for CPD – Continuing Professional Development for REV certified valuers. Also, according to the RICS system for CPD qualifying activities which is based on personal assessment i.e. individual member deciding which activities are relevant for their professional development, we recommend this seminar for your personal professional development in valuation profession.
Seminar will be broadcasted via online web platform (we will send you the link). Participants will be able to send questions to speakers via CHAT on the platform. Seminar will be available only in scheduled time in Belgrade time zone (CET).
Fee is 70 EUR.
For members of NAVS fee is 50 EUR.
You can register by sending an email to office@procenitelji.org.rs
https://procenitelji.org.rs/wp-content/uploads/2018/09/nups-logo2_en.png
0
0
Maja Borković
https://procenitelji.org.rs/wp-content/uploads/2018/09/nups-logo2_en.png
Maja Borković
2021-10-29 16:36:32
2021-10-29 16:36:32
EXPERTS TALK SERIES – Technology and the future of Real Estate – Andrew Baum and Danijela Ilic 2nd November