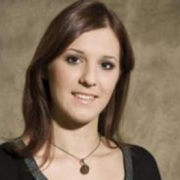 In August 2016, Jelena Ilić graduated at Oxford Brookes University in Oxford , where she obtained Master of Science (MSc) in Real Estate. She finished undergraduate studies in Belgrade at Singidunum University, where she graduated as Economist – major in Marketing and Trade.
From October until December 2014, she enrolled in educational course "Real Estate Valuation" that was organized by NAVS, and she is a member of NAVS since 2014. This course, along with her experience in valuation from 2011 to 2015, helped her to successfully graduate at one of the most prestigious Universities in the field of Real Estate.
At the end of 2015, Jelena contributes to NAVS by being a volunteer assistant for marketing and promoting NAVS activities through social networks.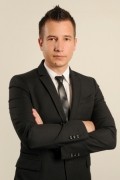 Vladimir Cvetinović, department director of valuations in the Belgrade office of NAI atrium, became a member of RICS (abbreviation of the Royal Institution of Chartered Surveyors), the leading global organization that brings together more than 100,000 professional members. RICS was founded in London in 1868 and today is the leading global organization that sets standards and whose members are highly ranked professional appraisers in all fields.
In NAI atrium are pointing out that Vladimir Cvetinović is a seasoned pro who began his career in companies such as FMTG – Falkensteiner Michaeler Tourism Group, Delta Sport and EFG Property Services. Since the beginning of 2012 he joined the company and quickly became a director of valuation.
Vladimir Cvetinović is also an accredited member of the National Association of Valuers of Serbia as a member of the TEGoVA organization and has REV (Recognized European Valuer) certificate. The experience of almost eight years in real estate valuation Vladimir is crowned with international certificates as well as masters in Civil Engineering from the University of Subotica, Novi Sad.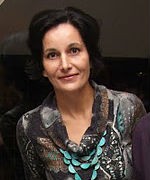 Slavenka Mitrovic Lazarevic, graduated from the Belgrade Faculty of Architecture in 1993.
The owner of Atelier Mitrovic Ltd., Associations for designing and expert wintessing.
since 1995 worked as an independent chief designer
since 1997 registered expert witness for construction at the Municipal Court Sremska Mitrovica
Since 2003 license Chamber of Engineers for design
Since 2006, the Chamber of Engineers license for execution of works
Since 2007 license for Engineers Chamber of Urban Planning
2013 Passed the course in Chamber of Engineers for Energy Efficiency and got licensed in Engineering of Energy Efficiency
2013 Association "Atelier Mitrovic" Ltd. registered as a legal entity authorized to conduct activities of expertise witnessing in the Serbian Ministry of Justice, the only such in Srem
2013 passed in NUPS course for appraisers
2013 completed a two-year specialized academic studies at the Faculty of Technical Sciences in Novi Sad, Department of Architecture and Urban Planning with the defense work "Contingent on city planning and demographic density in Srem," one of the important topics for Sustainable Urbanism, with which she is occupied with in post graduate studies
2013 received the status of REV
2013 together with a group of colleagues from post graduate studies received the award "Ranko Radovic" in the category of the best architectural exhibition in 2013.