Changes in the Managing Board
At the meeting of the Managing Board of NAVS, held on April 9, 2021, the Managing Board co-opted new members, Vule Mizdraković and Ivana Stanojević, with a preliminary evaluation of their expertise and contribution to the work and achievement of NAVS goals in previous years and readiness to commit membership in the Managing Board.
At the last meeting of the assembly, it was decided on the expiration of the mandate of all members.
The new members were co-opted in accordance with the Statute, after two members of the NAVS Managing Board resigned from their positions, Marko Popović and Nina Milenković.
doc.dr Vule Mizdraković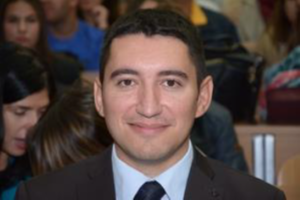 Graduated at the Faculty of Economics, University of Belgrade in 2007 in the field of accounting, auditing and financial management. Vule Mizdrakovic has a Master's degree in finance and accounting at Lincoln University, Oakland, California. In 2012 he acquired a PhD in the field of corporate bankruptcy at Singidunum University.
Since 2007, he has been employed as a teaching associate at Singidunum University for the scientific field of Accounting and Auditing. He is currently the Vice Dean and lecturing on the following courses: Accounting, Financial Reporting, Auditing Regulations and Financial Statements Analysis.
Since 2010, he has been a lecturer at the seminar in the field of accounting and financial reporting for acquiring certificate of professional real estate valuer, which is organised by the National Association of Valuers of Serbia (NAVS). Within NAVS, Vule is a member of REV Examination Commission and the Commission for Checking the Work of Licensed Valuers.
Ivana Stanojević REV, Valuation License no. 30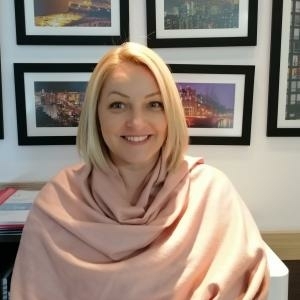 Ivana is a graduated engineer of architecture and a court expert in the field of architecture. She has many years of experience in providing consulting services in the field of real estate, including evaluation, Feasibility studies, lender's supervision and project management.
Since 2009, Managing partner in IBM Consult Ltd, responsibilities include defining, controlling and implementation of Project for land development, land usage transformation, evaluation of assets, legal verification, and coordination with all related authorities.
Within NUPS, Ivana is a member of the Disciplinary Commission, RE and REV Examination Commission and the Commission for Checking the Work of Licensed Valuers.
https://procenitelji.org.rs/wp-content/uploads/2018/09/nups-logo2_en.png
0
0
Aleksandra Radenkovic
https://procenitelji.org.rs/wp-content/uploads/2018/09/nups-logo2_en.png
Aleksandra Radenkovic
2021-04-14 15:05:20
2021-04-14 15:16:05
Changes in the Managing Board