The first meeting of the working group within the TEGoVA Committee for European Business Valuation Standards (EBVSC) was held in Belgrade on January 18, 2019.
Danijela Ilic, FRICS, REV is the president of the EBVSC committee composed of 14 members from Europe, who are representatives of the valuation associations- TEGoVA's members .
The EBVSC Committee aims to prepare European Business Valuation Standards (EBVS) that will serve as a professional framework for valuers in that field.
The final text of EBVS is expected to be presented to all members of TEGoVA  in September 2019 for the  public discussion, after which it will be proposed at the TEGoVA General Assembly for adoption.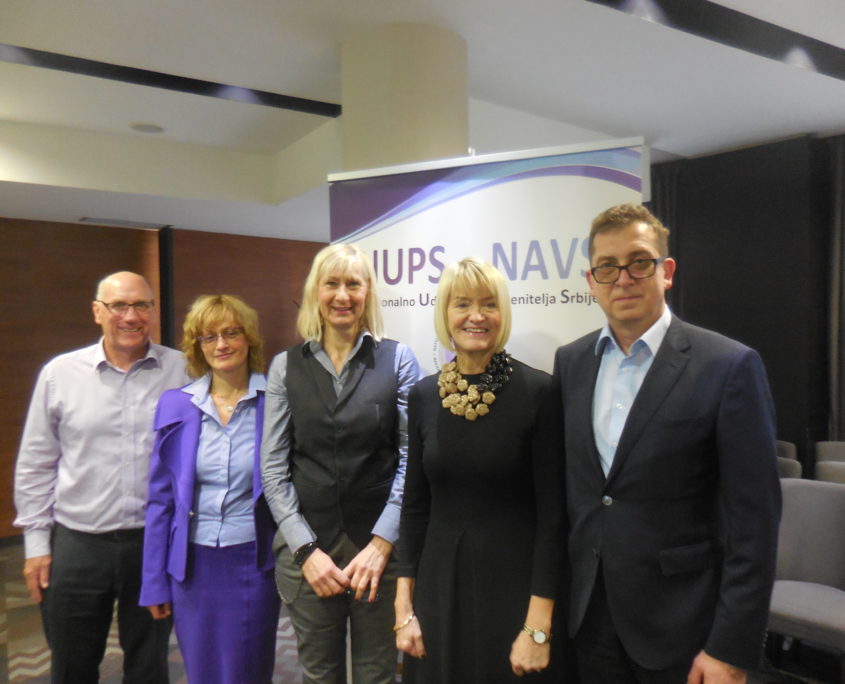 EBVSC sub-group – From left to right:
Allan Traynor, FCCA, IRRV(Hon)  – UK
Vesna Stefanovic REV, ASA, Techical author of EBVSC, Chairman of the Board of NUPS/NAVS – Serbia
Danijela Ilic REV,FRICS, Chairman of EBVS Commettee, President NUPS/NAVS – Serbia
Ella Dunphy, MIPAV REV MCEI MSCSI MRICS, President IPAV – Ireland
Ivars Strautins, REV, Vice-President LIVA – Latvia